SEACOTEC

supports IMO DCS compliance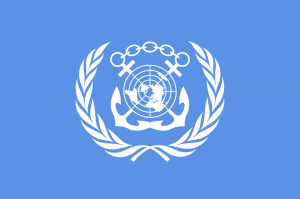 In 2019, IMO DCS (data collection system on fuel oil consumption) will become mandatory for all ships with equal or more than 5.000 GT in global trade.

The first reporting period starts on 1st Januar and ends on 31rd December 2019 and shall be reported until 31rd of March 2020 by the verifier.

Similar to the EU MRV's Monitoring plan, the method of collection and reporting needs to be described in a separate document, the SEEMP Part II.

SEACOTEC is providing a software solution on-board of your vessel to comply with the requirements of IMO DCS and EU MRV.

SEACOTEC will prepare a SEEMP Part II for you in order to get the needed Confirmation of Compliance by Flag Administration or Recognized Organisation.
Of course, different algorithms will be applied to analyze and process the recorded data just as it is needed for the respective regulation to provide compliance.
We very much welcome Markus Osterkamp on board and are happy to announce that we can support our customers in all aspects of exhaust gas emissions (e.g. SOx, NOx, CO2 and particulate matter) from technical and regulatory perspective.